Happy New Year 2021. We start the new year with updating the menu on the main page. The index page do have a new menu already but there is still a lot of list page that will get this menu implemented soon.
Faster Menu
Simple new push down menu that is responsive and work on mobile. You will find all Casino Lists sorted there after software. Also Crypto Casinos are sorted under the most popular crypto currencies like Bitcoin, Litecoin and Ethereum. Old popular pages like Blacklisted Casinos and Free Chips also easy accessable from the Menu in addtion to our Newsroom and Forum.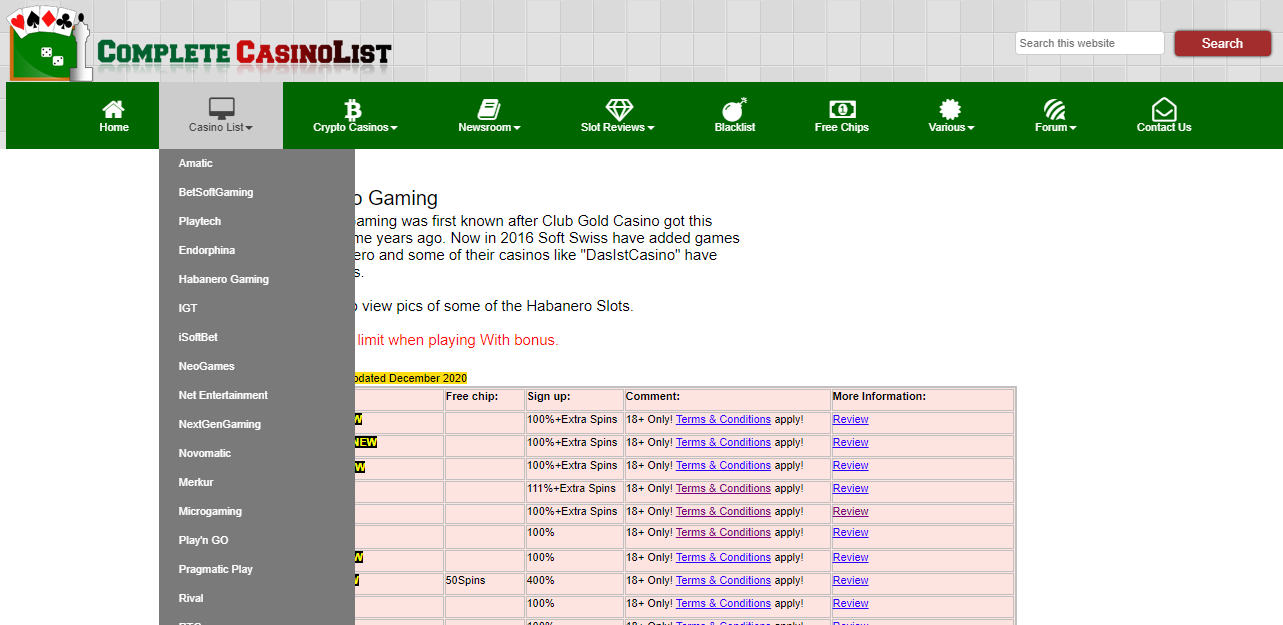 Still under work
We have only had time to change a few pages to the new menu, updates to all pages will be done first part of 2021. Still the site will work on the parts with old menus. There will be no downtime and content will not be removed.
Mobile under work
Not all pages at Complete Casino List is mobile friendly yet but this is also under work. All slot reviews and news done the last 6 months are already mobile friendly. What is left is the listing structure, main index page and some of the older pages.
Upcoming updates
We will try to update daily during 2021 both with new casino reviews, slot reviews and other news. Happy new year 2021!